Welcome!
"As human beings we are each meant to have a meaningful and deep connection with other humans, nature, and most importantly with ourselves. It is the connection with our own self, our true center, our Core Being… that we need and yearn for the most."
―Elaine Rozelle
Hope for Mastering Your Challenges
It can be challenging just to keep up with the fast pace of life today, much less make sense of it all. We may feel a sense of internal fragmentation from feeling torn in so many directions.
We also may feel a profound sense of disconnection from all our internal and external challenges. Disconnection from our environment. Disconnection from meaningful work. Disconnection from heart-felt relationships. And most importantly disconnection from a personal sense of well-being, inner peace and fulfillment that reside at the core of who we are. No wonder so many people feel such a sense of despair, anger, anxiety, depression and hopelessness!
No matter what your current personal circumstances, there is hope for overcoming your challenges and sense of disconnection. At Heroic Journey Consulting we are dedicated to helping you make the personal connections you so fervently desire, so you can live your best life.
LIVE YOUR HEROIC STORY FROM INSIDE OUT
"There is no greater agony than to bear an untold story within you."
―Maya Angelou
By seeing your challenges as story elements in your developing story of heroism, each experience becomes extraordinary and each one takes you a step closer to living from the center of yourself. From this place deep within, challenges with relationships, work or leadership, become your "heroic training ground" for your personal evolution.
So many of us today are detached from the universal story of heroism. We may live vicariously through fantasy movies or the real-life heroic story of others, but we may not know how to meaningfully apply it to our own life. To activate your heroism within and become who you are innately meant to be, the first step is to overlay the story of heroism on your life.
Use Your Heroism to access Your True Power Center
"Nothing exists without a center around which it revolves, whether the nucleus of an atom, the heart of our body, hearth of the home, capital of a nation, sun in the solar system, or black hole at the core of a galaxy. When the center does not hold, the entire affair collapses."
─ Michael Schneider
Most of us were not taught how to live from the Center of ourselves, the very core of who we are. Our core is where we feel a sense of well-being, inner peace and fulfillment. It is imbued with immense and infinite power. It is also our access point to universal wisdom, where our True Self and personal truth reside.
We have all experienced life challenges and conditioning that have caused us to disconnect from this meaningful and powerful center. We have developed defense mechanisms and resistances to keep this cherished treasure buried deep within us, safe from what we perceive as a harsh external environment. In fact, many of us have buried it so deep, that we have hidden it from even ourselves, with only the faintest conscious memory of its existence.
It takes courage to live from the center of ourselves in all that we do. We invite you to join us on this challenging, exhilarating AND ultimately rewarding heroic quest!
Live from Your center in the REAL world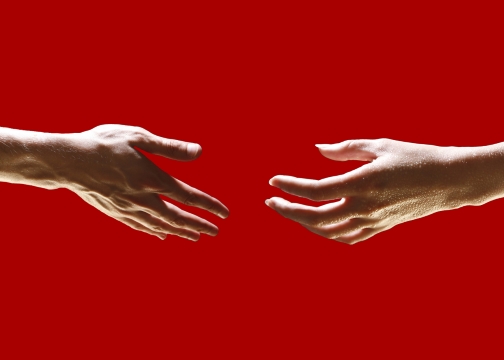 As sentient human beings we are designed for connection: connection to other people, animals and nature as well as to ourselves. Learn how you can connect more deeply to live more fully.
Transform your work experiences into a heroic journey of character and consciousness development, where you find value from every situation and person encountered.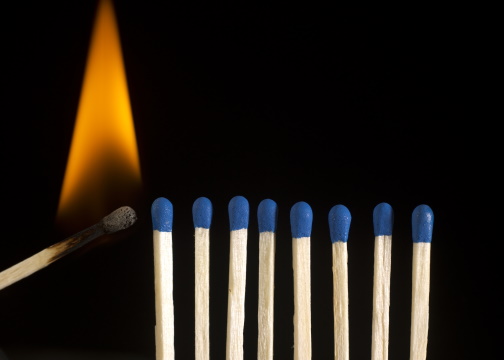 True leaders know themselves and are able to create and inspire a vision for the common good of the organization and society. They then engage those they lead and give them the tools to succeed, which evokes the collective passion and drive to achieve the vision.
Mentoring - Guiding you to your Center
We all feel stuck at times, not sure about what to do on our own. If you want support for your personal or professional journey, we are here to facilitate your heroic initiation and provide additional guidance along the way.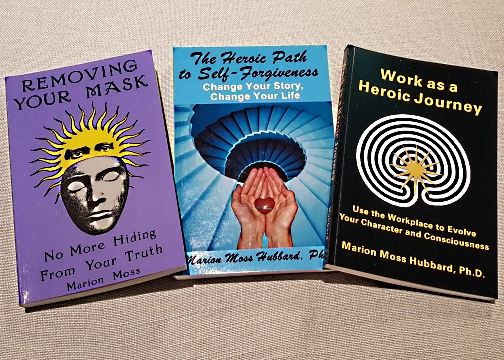 Products to Strengthen Your Center
Transformational tools you can put to immediate use in real life situations, so you can strengthen your heroic courage and character and live a fulfilling life.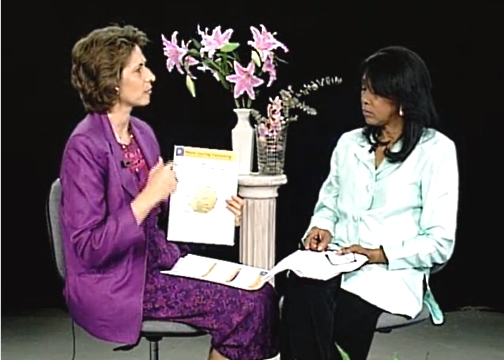 Presentations that speak Directly to Your Center
Customized presentations, keynote speeches, media interviews, and in-depth workshops to inspire individuals, groups and teams to more effectively navigate their personal and professional terrain.
Online Learning to Connect to your center
Heroic Transformation, our educational elearning affiliate, is designed to help activate your heroism within, so you can break through the limits that keep you from living your life from inside out!
FREE eCourses include:
Ignite Your Power to Transform
A Guide Through Emotional Darkness Into the Lightness of Being

Living from Your True Self
Practical Skills for Total Well-Being

Work as a Heroic Journey
Use the Workplace to Evolve Your Character and Consciousness

Messengers of Wisdom
Ten Ways People You Work with Can Help Evolve Your Heroic Character